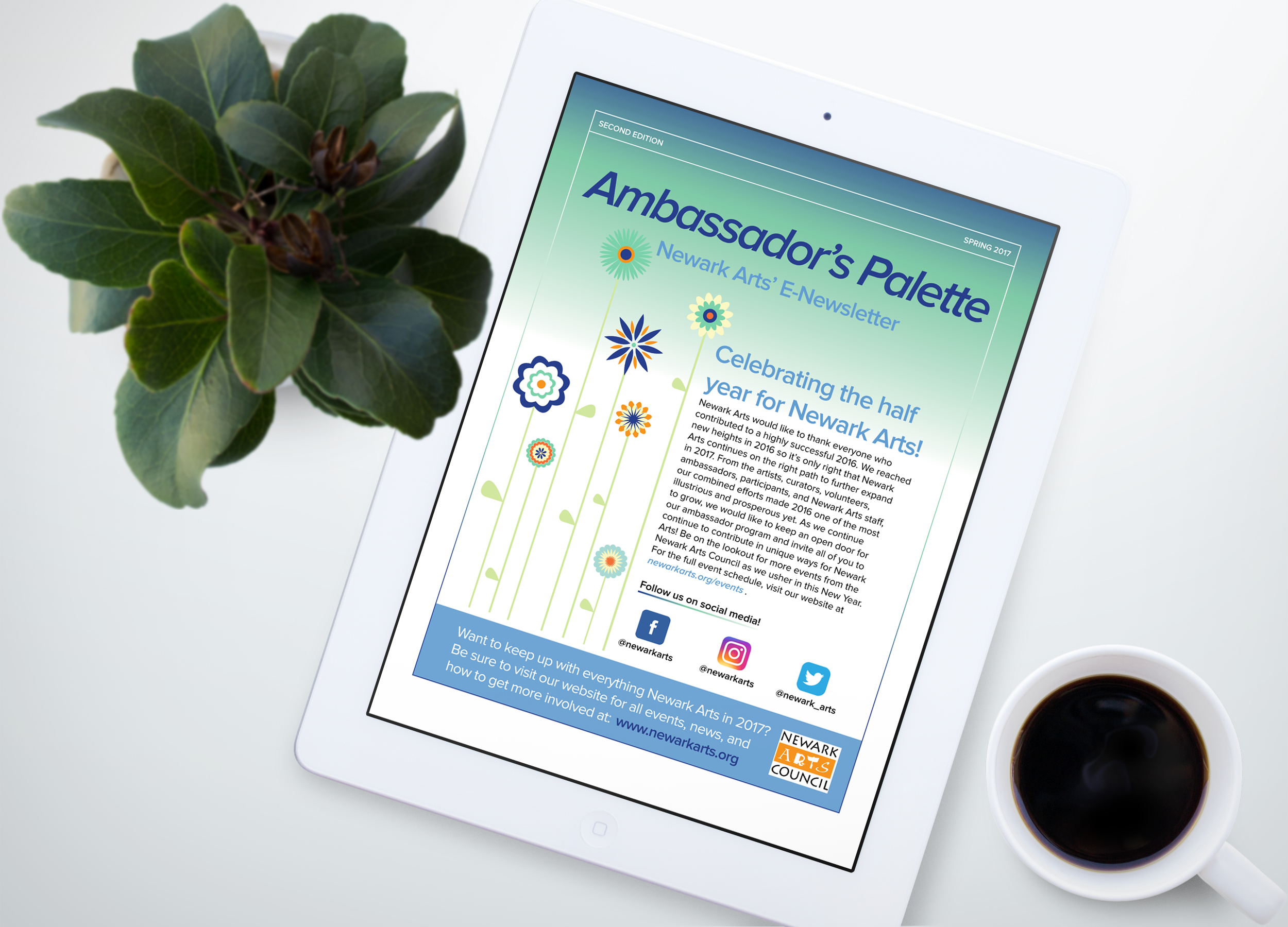 Pages from the 1st Edition:
See Full PDF
Pages from the 2nd Edition:
See Full PDF
Like what you see? Share it, comment, ♡ it! =)
First Issue completed December 2016.
Ongoing collaboration.
Project made in collaboration with the ambassadors of Newark Arts. The Ambassador's Palette was born as volunteers got together to organize and celebrate Open Doors last year. The idea was to have a periodical to keep us invested in our roles as ambassadors and up to date with each others' art endeavors. More issues to come!