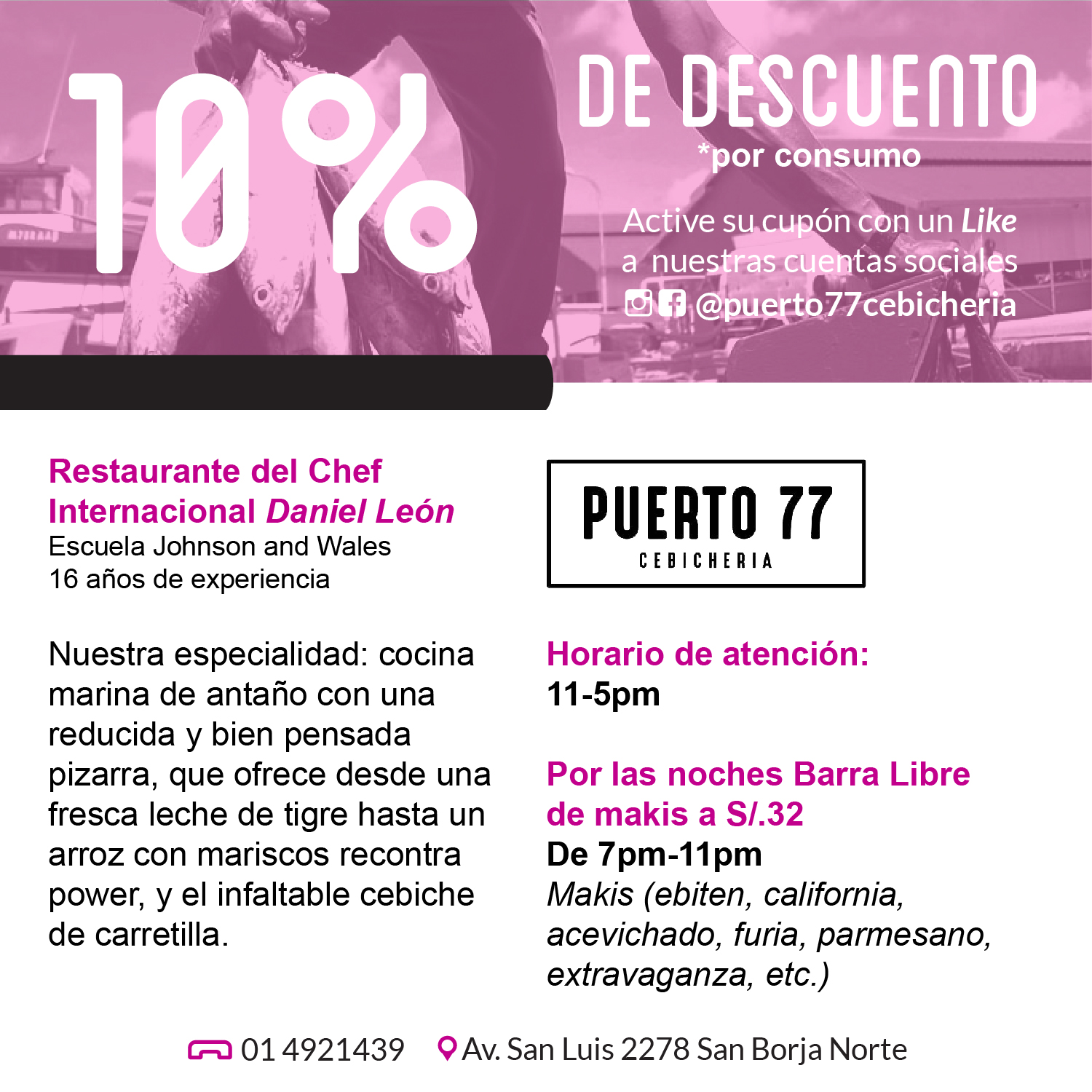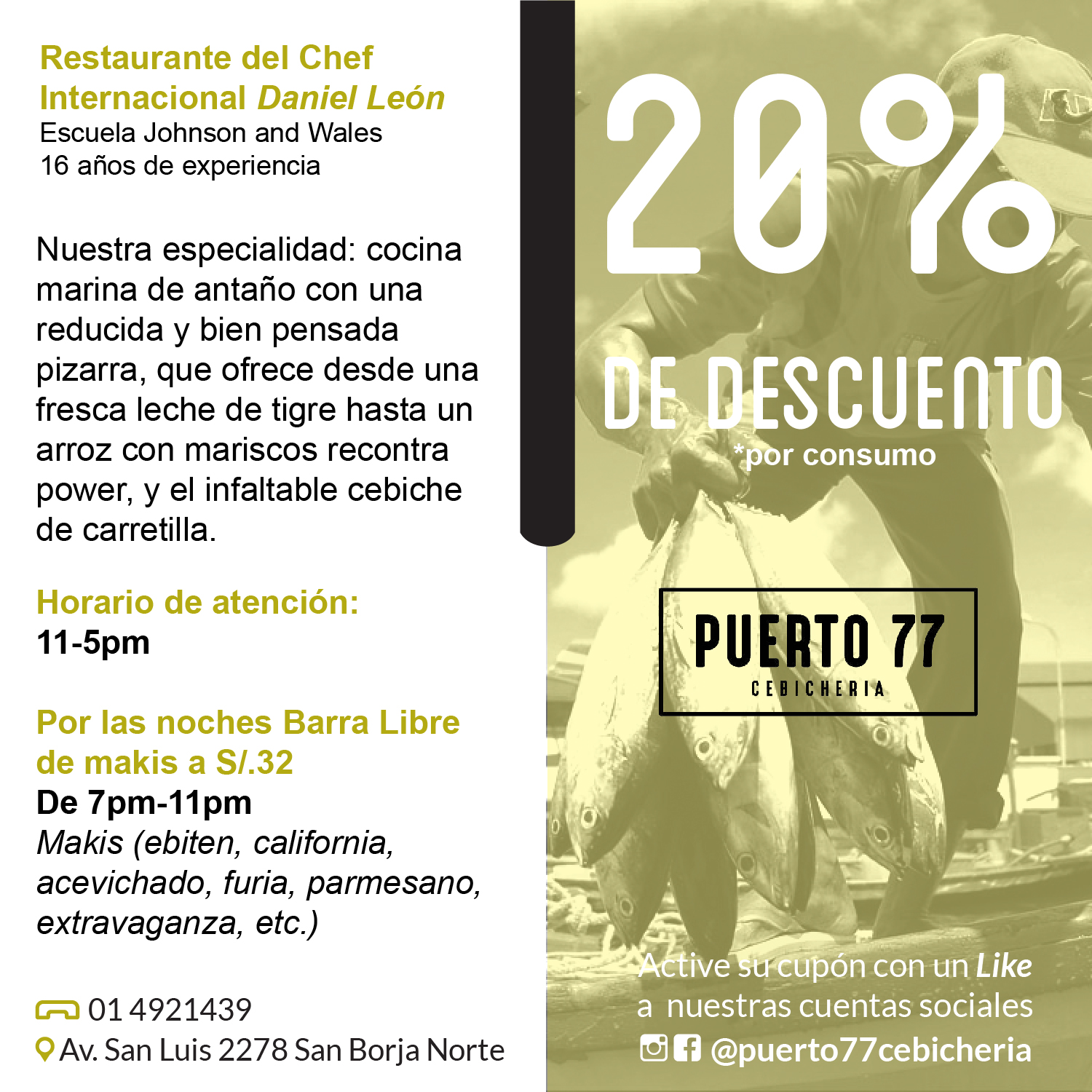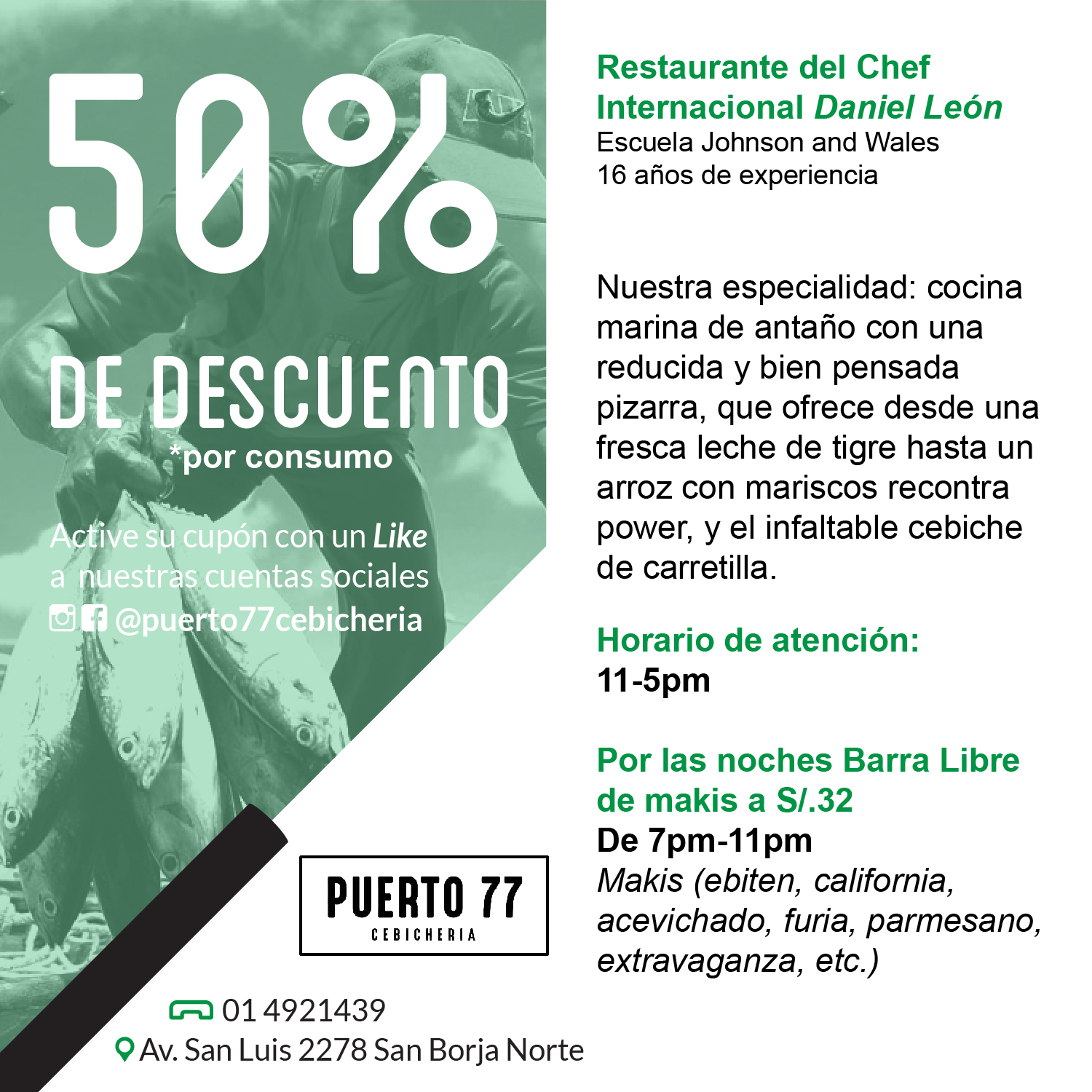 Like what you see? Share it, comment, ♡ it! =)
Completed July 2017.
Discount coupons made for seafood restauran Puerto 77 in Lima, Perú. The client wanted something eye-catchy that complemented his existing brand. For these designs we did a promotional flyer/discount coupon that gives business information and discounts alike.