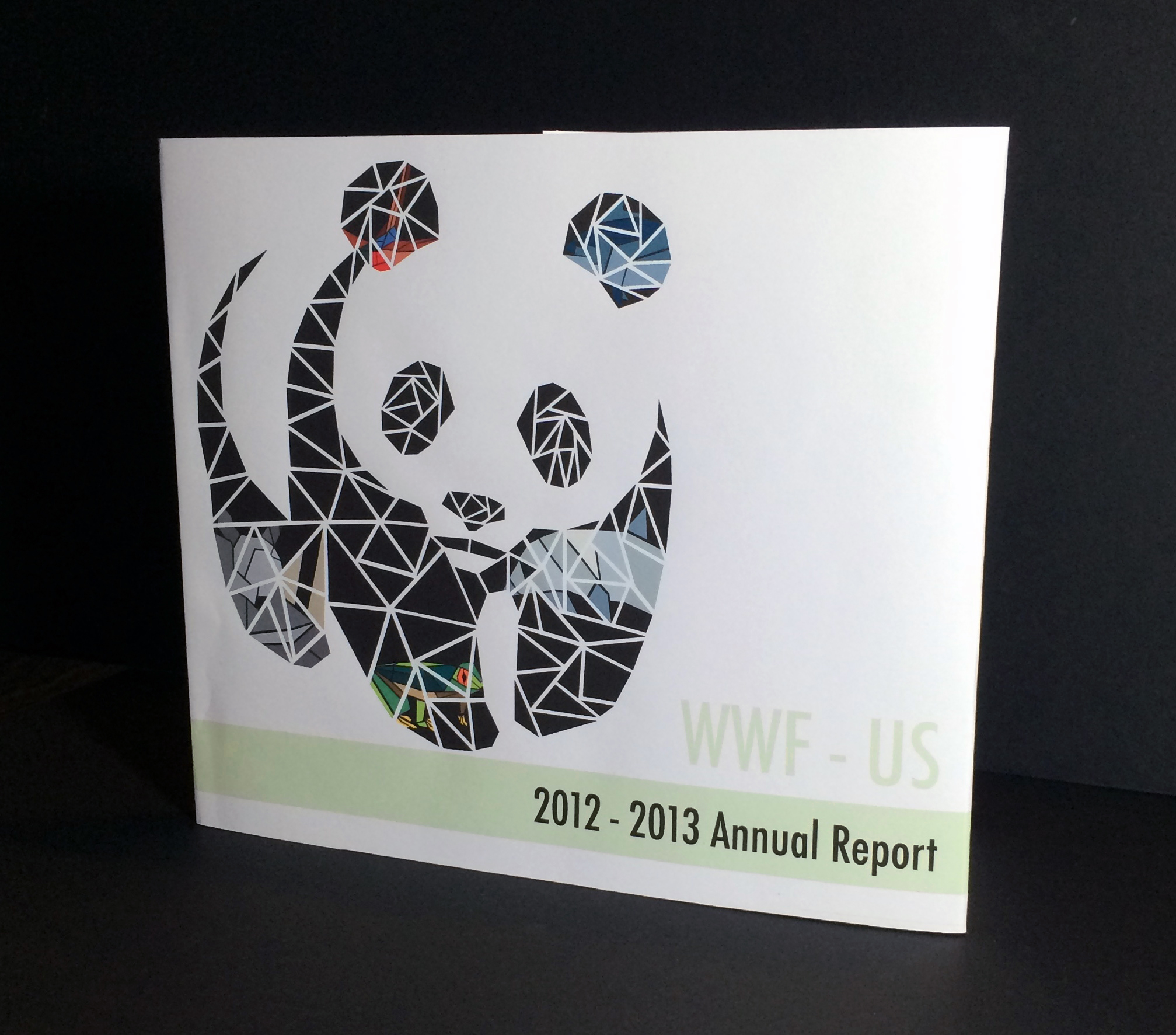 Like what you see? Share it, comment, ♡ it! =)
Completed March 2015.
This project consisted on creating an annual report for the fiscal year 2012-2013 of the WWF-US organization. The World Wide Fund for Nature works towards issues regarding the conservation, research and restoration of the environment. For this reason, the visual concept of the annual report showcases the positive effect their efforts have had in our planet. A symbolic geometric tree, changes colors from brown to green, and blooms as the reader flips through the pages.